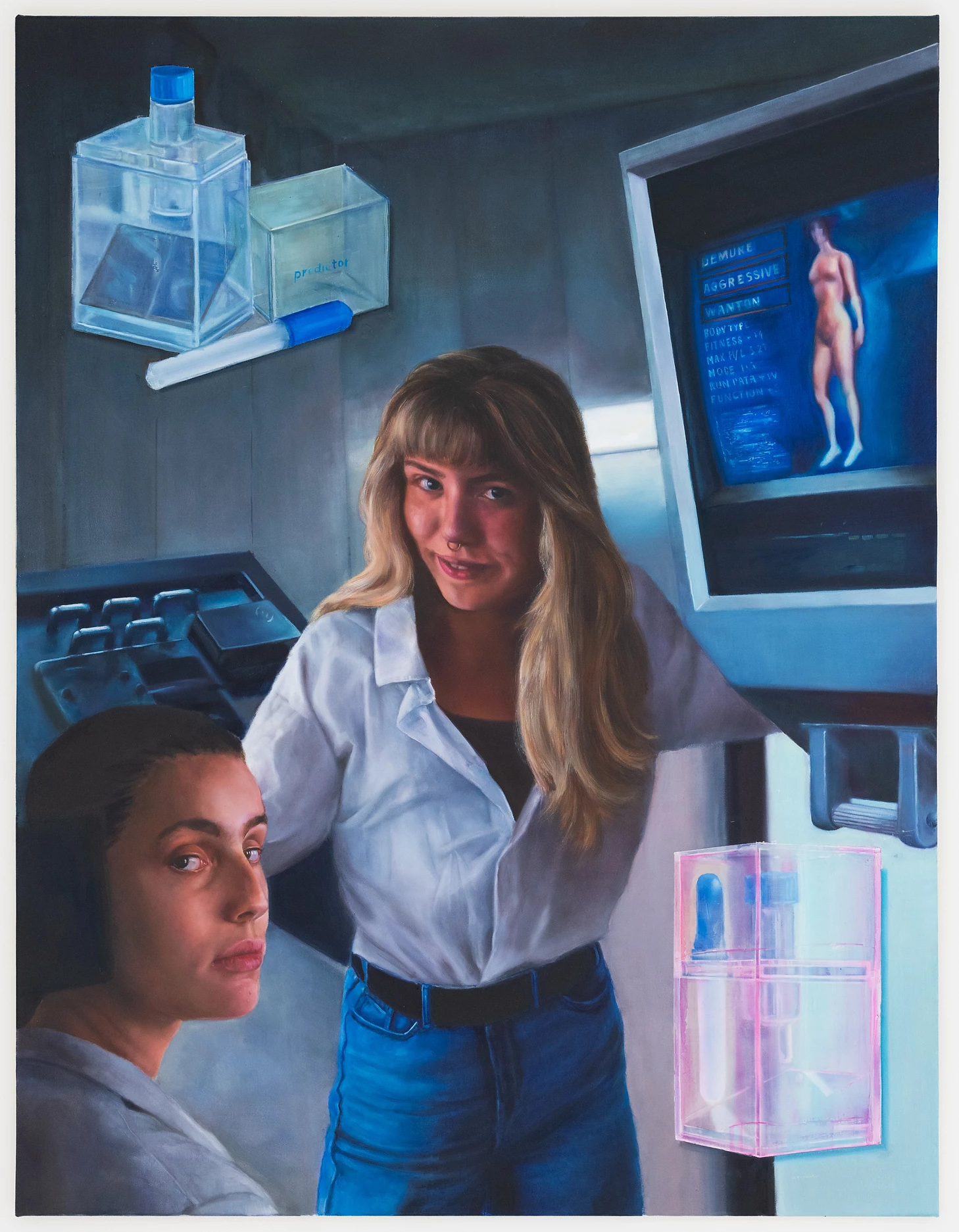 How do you want her ?, Huile sur toile, 130x100cm




Die eiserne hand, Huile sur toile, 130x100cm




Destination finale, Huile sur toile, 100x75cm




Proper insertion, Huile sur toile, 16x24cm



Prothese, Huile sur toile, 24x16cm




Sans titre, Huile sur toile, 24x16cm




Good hygiene, Huile sur toile, 16x24cm

Photos : Philip Frowein


Die Eiserne Hand


1. In 1504, the German knight Götz von Berlichningen lost his right arm at the wrist during the siege of the city of Landshut. Through the thirty years following his incident, he got two iron hands built for him. The second one was an intricate prosthesis with articulated joints and bending wrist which needed to be activated with his good hand. This complex handicraft was a referance in early modern medicine in the 19th century.



2. The first wearable contact lenses were developed in 1888 by a German ophthalmologist. Made of glass, they could only be worn for a few hours at a time. The technology evolved through the 20th century finding its breakthrough in the invention of soft lenses in 1959. Improper wearing and lack of hygiene can lead to various cornea infections.



3. In the 1940's, doctors discovered that contact lenses could be used to reshape the cornea to tempo- rarily reduce myopia. Orthokeratology is the technique in which the user wears a special lens which lightly presses the cornea in the correct shape for focused vision, the corrective effect lasting up to 72 hours. It became accessible in the 1990s.



4. An early pregnancy test protocol was invented in 1927: it consisted in injecting a woman's urine into an immature rat so see if the animal had a resulting hormonal reaction. It's forty years later that the first home pregnancy test was created by Margaret Crane and commercialized under the name Predictor. Looking like a miniature chemistry test, it required two hours of waiting for results with a 20% chance of false negative.



5. Final Destination is series of movies where the characters are the victims of a death curse and die one by one in various coincidental accidents where some neutral actions pile up and lead to disaster. In the third opus, two young women get trapped in overheating tanning beds and burn alive inside them.



6. In 1836, Caroline Eichler, a German inventor, upgraded the iron hand from Götz von Berlichningen to make the first hand prothesis that could be moved without the help of the other hand. She got murdered six years later by her ex-husband at the age of 34.



7.Margaret Crane never got money for her invention, and it's only in 2012 that she got recognition.



8. The 'tanning salon death' is a trope which appeared as well as in early urban legend as in previous low budget horror movies. It's used as a morality tale directly aimed at women about beauty and vanity.



9. Every night before going to bed, I wash my hands and carefully put on a red lens on my right eye and a blue one on the left. On the morning I take them out with a little sucking tool and spend the day having my eyeballs returning to their myopic, oblong shape. During the night I see more clearly than during the day.
Annabelle Agbo Godeau